User experience and learning experience in a 4D virtual reality simulation game
Keywords:
virtual reality, simulation game, 4D, user experience, learning experience
Abstract
Simulation training is an effective way of teaching in healthcare, yet it requires a great deal of time and effort. Virtual gear technology brings us new promising training methods, yet there is very little research data about the user experience and learning in immersive virtual environments. This research was based on the idea that 4D virtual reality simulation games can supplement traditional simulation training and provide consistent training to a wide group of professionals. As learning should be effective, it should also be pleasant enough to motivate professionals for continuous training. Therefore, user experience was emphasized in this study and learning effectiveness was not measured. This study explored the gaming and learning experience, as well as usability, in a multi-phase scenario based on the evidence-based theory of resuscitation. The participants played the scenario and were interviewed immediately afterwards. Their experiences of the 4D virtual simulation game were explored in the context of educational games and general theories of UX. Material from 13 thematic interviews was analyzed by applying a deductive content analysis. The findings suggest that gaming and learning experiences are very individual and vivid. Immersion created by the virtual gear had an essential impact on the overall experience. In addition, authenticity, interaction and feedback were important elements of learning experience. Usability had a major role on the whole. The findings are discussed in relation to earlier studies and actual practise as well as trustworthiness and challenges of overall implications.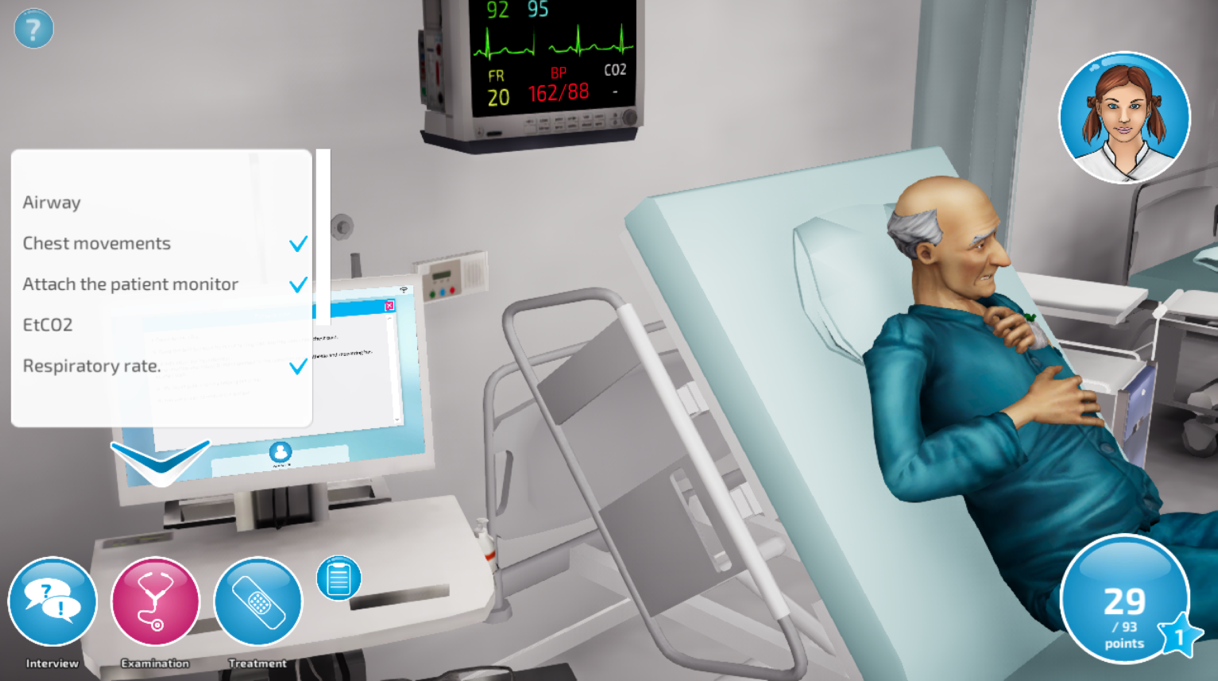 How to Cite
Salovaara-Hiltunen, M., Heikkinen, K., & Koivisto, J.-M. (2019). User experience and learning experience in a 4D virtual reality simulation game. International Journal of Serious Games, 6(4), 49 - 66. https://doi.org/10.17083/ijsg.v6i4.305
Copyright (c) 2019 Maiju Salovaara-Hiltunen, Katja Heikkinen, Jaana-Maija Koivisto
This work is licensed under a Creative Commons Attribution-NonCommercial-NoDerivatives 4.0 International License.
IJSG copyright information is provided here.