Playing to Investigate the Relationship Between Achievement and the Perception of learning
Abstract
This paper investigates the relationship between achievement and the perception of enjoyment and learning through the serious game, Playing Property.
Playing Property is an audience response game forming the basis of workshops to engage junior high students, of 13 to 15 years old, and enhance their knowledge of property investment. The investigation extends to the analysis of trends in audience response decisions from 14 workshops, conducted over three consecutive years.
Emerging findings present significant associations between enjoyment and the perception of learning. The relationship between achievement, measured in accumulated game score, and the responders' perception of enjoyment is present but less significant. Further analysis supports a deeper relationship between play and learning, one where competition and other game play attributes are more effective in engagement than point scoring or rewarding.
A more detailed evaluation may include staged testing of what may be learned and how well that learning endures, in comparison with other forms of teaching.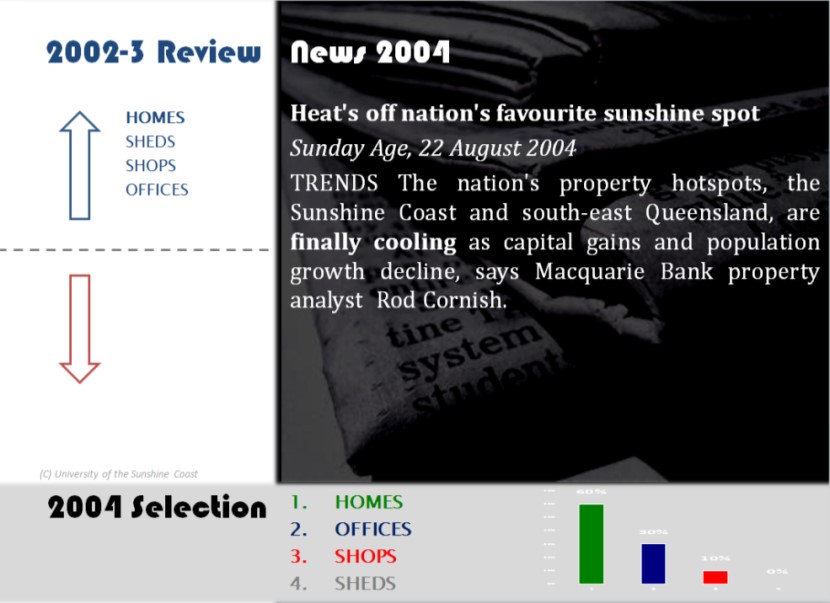 Downloads
How to Cite
Boyd, S. (2018). Playing to Investigate the Relationship Between Achievement and the Perception of learning. International Journal of Serious Games, 5(1). https://doi.org/10.17083/ijsg.v5i1.214
License
IJSG copyright information is provided here.