Virtual Reality versus Desktop Experience in a Dangerous Goods Simulator
Keywords:
Serious games, Virtual Reality, Game Experience
Abstract
Virtual Reality applications have become a trend in training simulators as an alternative to desktop applications. However, further study is needed on how these types of serious games, which often include several modes of interaction, can improve the user experience. In this sense, this paper analyzes the differences between playing serious first-person games on a desktop computer versus playing in Virtual Reality. For this purpose, two versions of a dangerous goods unloading simulator have been implemented. The first one was developed as a classic desktop game with keyboard and mouse-based interaction, while the second was for Virtual Reality devices. The user experience has been measured with the In-game version of the Game Experience Questionnaire. With this, aspects related to immersion, flow, positive emotions, and psychological needs have been compared for these two platforms. The study shows that the Virtual Reality experience produces a better overall game experience for most analyzed items. Nevertheless, the results highlight a significant dependence between the application type and the game experience induced on the player.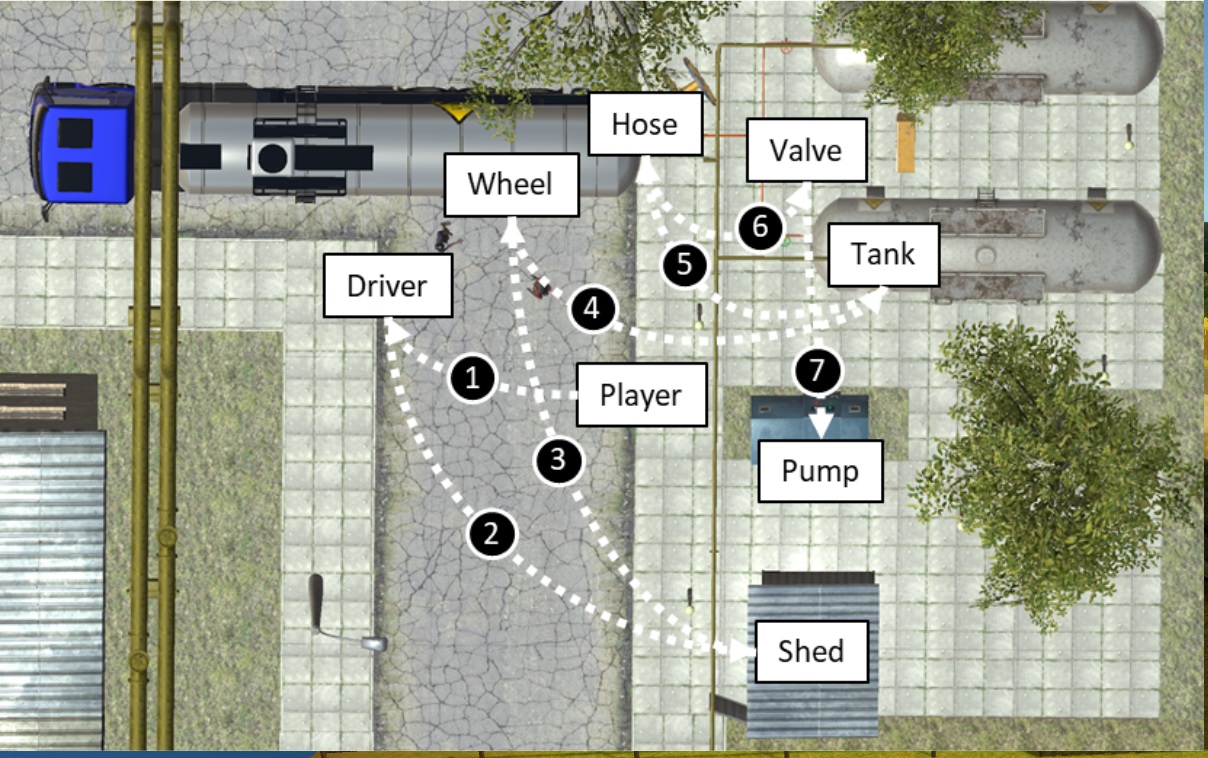 Downloads
How to Cite
Chover, M., Sotoca, J. M., & Marín-Lora, C. (2022). Virtual Reality versus Desktop Experience in a Dangerous Goods Simulator. International Journal of Serious Games, 9(2), 63–77. https://doi.org/10.17083/ijsg.v9i2.493
License
Copyright (c) 2022 Miguel Chover, José M. Sotoca, Carlos Marín-Lora
This work is licensed under a Creative Commons Attribution-NonCommercial-NoDerivatives 4.0 International License.
IJSG copyright information is provided here.